FAST AND SAFE INTERNATIONAL REMOVALS IN BRUSSELS AND WORLDWIDE
Professional moving services to and from Brussels to any destination worldwide. Our 40 years of experience are your guarantee that your belongings will undoubtedly reach any destination worldwide, safely and quickly!
Get a free quote
TRANSPORT INSURANCE COVERAGE
RELIABLE INTERNATIONAL REMOVALS
If you need to move, WE ARE the right company for you!
You need to move overseas to and from Brussels to any destination worldwide and don't know where to start from or whom to trust?
T.I.S. is a Certified Leading International Moving Company.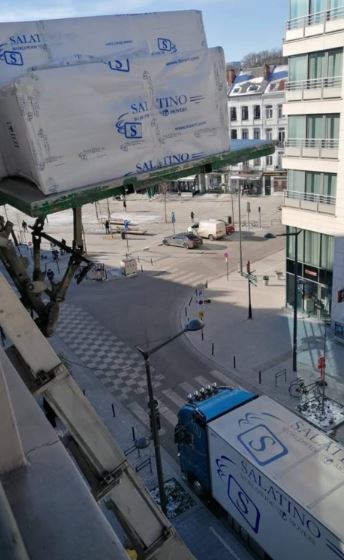 FREE ESTIMATES AND SURVEYS
Our Customer Service Professionals are here to offer their help and follow-up during the whole duration of your move, whatever your final destination may be.
We are specialized in both Home and Company International Removals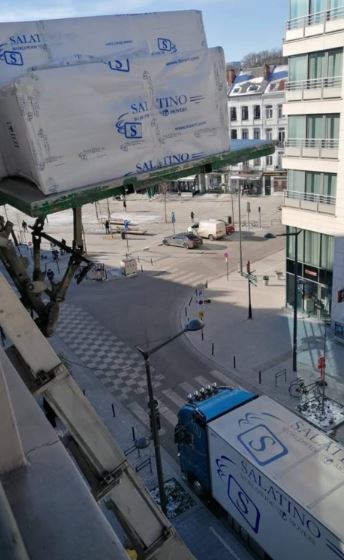 International Removals of Offices
International Diplomatic Relocation
European Commission and NATO Personnel Relocation
International Freight Forwarders
Logistics and International Transportation for works of art
WHY SHOULD YOU CHOOSE T.I.S. ?
SAFE PACKAGING
Every item we transport is carefully packed to ensure maximum security. You can count on our experience and professionalism to protect your valuables during transport.
TRAINED STAFF
Before, during and even after the move, our trained team of Technicians/Professionals will be at your complete disposal, ready to answer any of your questions or requests and ensuring personalized and high-quality service.
SATISFACTION GUARANTEED
All of our clients have been completely satisfied with our work, as evidenced by the numerous reviews on our account/website.
DICONO DI NOI
"Mai più senza!" Professionalità, cortesia, precisione, pulizia. Difficilmente faccio pubblicità ma dopo il loro servizio sono diventati la ditta di traslochi per altri amici. E sono tutti rimasti contenti di un servizio impeccabile. Non è solo il prezzo a fare la differenza, ma lo stile
A.
ABOUT US
All the movers, in charge of the service both in Rome and in Paris, have been efficient and collaborative to the maximum, even in the most demanding situations.
Francesco
ABOUT US
Applause to the staff in charge of packing. And in direct contact with the company
A
ABOUT US
The service offered was excellent from every point of view and in all phases of the move, Mr. Beninato was always present and followed us step by step in all phases from the top of the mere 10 removals made, I must say that the move done with your firm was by far the best
M
ABOUT US
The best service received in 20 years of moving. The staff was heartwarmingly kind. Super Packing.
F
CERTIFICATIONS AND ASSOCIATIONS
CERTIFICATIONS
AND ASSOCIATIONS
International removals with a smile
Enjoy your move with us! From packing to shipping and repositioning of the furniture, we will take care of everything. Just relax and let us do the work!
contact us now for a "zero-worries" move